Welcome to Helen Street School
Located in the southern corner of Hamden, Helen Street School invites you to join us in our academic achievement. Helen Street School provides a welcoming neighborhood environment for our students and families. Our diversity and character are our strengths. We celebrate and respect the community in which we learn and grow! We encourage you to participate in our PTA. Your children are more enthusiastic about their education when they see their family members getting involved. PTA Meetings are regularly scheduled throughout the school year. Please visit our PTA link above for more information and updates.
QUICK CLICKS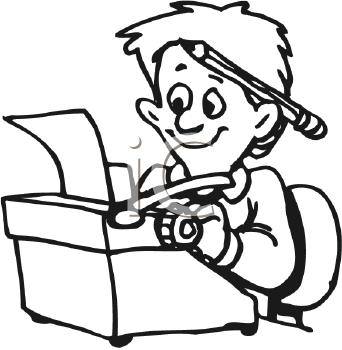 Principal's Message
(
EN ESPAÑOL
)
Destiny- Library Search
What's In Their Bookbag? by HPS Students
Destiny Discover- Student Resource Site


What's In Your BIBLIONASIUM?
PebbleGO
Accessing your School eBOOKS Info. Guide
* Children

Grade 3 musicians entertain at the March Student of the Month Breakfast. HST Cub Scouts (Pack 641) work on their Pine Wood Derby Racers. Results: Oliver (1st Place/Lion Div.); Tyler (1st Place/Bear Div. & 2nd Place Overall); Derich (1st Place/Wolf Div.& 1st Place Overall). All Pack 641 scouts earned their Bobcat Badges!
2nd Graders become the teachers! 3rd Graders learn how to use BIBLIONASIUM with one-to-one sessions.

Grade 6 students take a stance for school safety

Click to View SMARTER BALANCE ASSESSMENT VIDEO (provided by Seattle Public Schools)
HST's "Kids Against Bullying" Pledge~ Click to view Pledge
Hot News!
School Dollars while Shopping~
Register On-Line or in the school office.
>> Shoprite- www.shopriteforeducation.com
(School Code- 50055).
>> Stop & Shop- www.stopandshop.com/aplus

Look into being a HST Cub Scout with Pack 641 !
Contact the school office or visit www.ctyankee.org

HST Staff vs. SHP Glen Staff
Volleyball Challenge~
Sat., April 7th.
Hamden HS Gym.
5:30pm- Doors Open.
6:00pm- Game Starts.

PTA Morning Meeting~
April 12th.
8:15am.
Art Room.

EARLY DISMISSAL~
April 13th.
12:34pm.
"Rescheduled from March 8"

NO SCHOOL~
April 16 - 20.
Spring Break.

Class Picture Day~
April 26th.

Spring Concert~
May 1st- 2:00pm.
May 2nd- 9:30am.

Pasta Dinner~ Click to view form.
Hosted by the 6th Grade Class.
May 4th.
6pm - 8pm.

Mother's Day Plant Sale~
May 10 - 11th.
3:00pm in front of school.
Pre-Order forms coming home.
Click to view Information Flyer ; Pre-Order Form.

Song & Dance Showcase~
June 8th.
Time- TBD.

Grade 6 Dance~
June 8th.

Field Day~
June 13th.

Kindergarten Celebration Ceremony~
June 15th.
2:00pm.

Grade 6 Promotion Ceremony~
June 18th.
9:00am.

Last School Day~
June 21st.
Early Dismissal, 12:34pm.
Report Cards & Summer Rdg. sent home.




Foto Fun Flip Album

Please stop by the school office or call us (203-407-2030) if you are in need of assistance or to update us.
Updated~ 04/05/2018