Hamden High School
Welcome to Hamden High School
Home of the Green Dragons!
Please use this link to access all of our student clubs, including the Venture Yearbook website, and the HHS newspaper, The Dial's website.
Class of 23 Capstone Reminder
All seniors must be working on their Capstone Projects. Use the link below that corresponds with your chosen project.
Contact your advisor for additional supports, and upload everything to https://hamden.skills21.org
The Town of Hamden Youth Sevices Burreau and HPS with support from Outfront Media, is once again sponsoring The Happiness Project Billboard Campaign. This year's theme is mental health awarenss and promotion. Please download the entry form below for more information. Deadline is march 1, 2023. Cash prizes of up to $300.00 are awarded to the best designs.
HHS Conferences
HHS Parent/Guardian/Teacher Conferences are scheduled for Wednesday, February 8 from 6:00 PM - 8:00 PM. Please use the link below to sign up for individual conferences.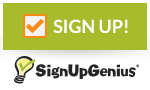 The PTSA (Parent Teacher Student Association) would like you to become a member. Your membership is needed so that we can make a difference together! Please visit our website for more information about our organization and how to become a member.
Principal Gannon's Dragon Update
District Attendance Policy